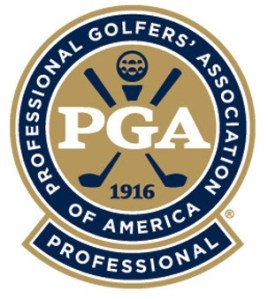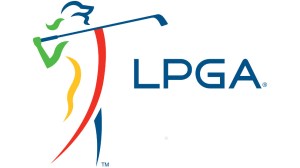 Meet our Instructors
Please call the golf shop at 440-933-9001 or email kevin@sweetbriargolfclub.com for Instruction staff availability and we will have a member of our staff contact you shortly.
Kevin Moore, PGA | Director of Golf Course Operations/Head Golf Professional
kevin@sweetbriargolfclub.com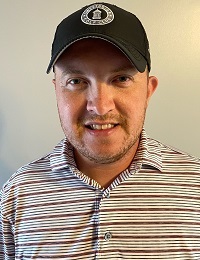 Kevin has been working at Sweetbriar since 2001. Kevin Started out working outside washing golf carts in Junior High School, worked inside in the proshop and then worked 5 seasons as the Assistant Golf Professional prior to taking the Head Golf Professional/Director of Golf Operations position he is in today.
Golf has always been a passion of mine. At the age of 3, my father introduced and taught me the game of golf. I started playing competitively at the age of 10. At Avon Lake High School I was a 4 year varsity letterman and a three-time 1st team All-Conference member as well as Conference Player of the year in 2005. I took my love of golf with me to college where I earned a Bachelor of Science Degree in Sports Management at Cleveland State University in 2009. While attending CSU, I began working towards becoming a PGA Professional and in February 2012 I became a Class A PGA Professional. I reside in Avon Lake with my wife, Kristen, our son Brenden who was born on July 14th, 2016 and our Daughter Leah who was born January 24th 2019
Teaching Experience
Previous to taking the Head Golf Professional/Director of Golf Course Operations position, I was the Assistant Golf Professional here at Sweetbriar for 4 years. Over this time, I have taught between 150-200 lessons annually and built up a large clientele base. I have extensive experience with teaching new, as well as experienced golfers, varying from men to juniors and women. My strengths as a teacher are my patience, my ability to communicate, and effectively relate to a wide range of individuals and experience levels.
Teaching Philosophy
"My goal in teaching is to give each one of my students the knowledge and skills necessary to make him or her the best golfer they can be, while improving the student's fundamental understanding of the golf swing."
It is of the utmost importance to me that I tailor my teaching methodology to each student's individual skill set and learning style. I also want to provide each student with a fun learning environment that helps him or her feel comfortable while exciting them when they come to the golf course. The most important thing to remember about this game is that it should always be about having fun.
---
Nikki St. Vincent, PGA | Teaching Professional
nikki@sweetbriargolfclub.com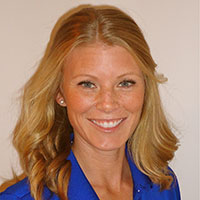 Ever since I can remember, golf has always been in my life. I grew up working and playing golf at Twin Creeks Golf Course, which is owned and ran by my family in Illinois. I was taught by my dad and grandfather, both avid and accomplished golfers. At the age of eight, I played in my very first tournament, and went on to play competitive golf in high school and college.
I played on scholarship at John A. Logan College and The University of Missouri at Kansas City, where I graduated with a Business Degree in 2004. I then moved to Arizona and had the privilege of working for The First Tee of Phoenix from 2007-2012. I was a Recognized Coach of The First Tee, where I taught Life Skills and Core Values to juniors locally and nationally.
My love for the game came full circle when I met my husband. Our first date was 18 holes and we played every week after that. This ignited my desire to learn more, teach more and begin the process of becoming a member of the LPGA Teaching & Club Professionals. Soon thereafter, my husband and I moved back to the Midwest to be closer to our family.
I've been an LPGA member since 2011 and have been teaching at Sweetbriar since 2013. I currently reside in Bay Village with my husband, Bobby, and my two sons, Wallace and August. My experience teaching has been extremely rewarding and I absolutely love what I do. I can think of nothing better than to help others learn and love the game as I have.
My Teaching Philosophy:
"Every student and every lesson is different from the last. Each student has their own goals, abilities, strengths and reasons for playing the game of golf. It's my goal to discover the individuality of my student and create an effective, efficient and fun way for them to learn and be successful."
---
Faith Egli LPGA | Teaching Professional
faith@sweetbriargolfclub.com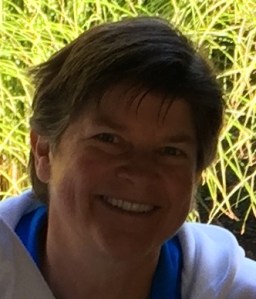 I have been playing golf for as long as I can remember, playing with my family and friends in Northern Michigan. I was fortunate to receive a scholarship to attend Michigan State University where I was honored with twice being named to the First Team All Big Ten team. From there, I went to play golf professionally, playing in the 1989 US Open and 12 LPGA tour events as well as 2 years on the mini tour. I joined the PGA of America and the LPGA Teaching division.
My career has taken me where I have wore many hats from Head Golf Professional, General Manager, College Coach, and Golf Instructor. I was honored to earn a lifetime achievement award from the PGA and also being named a Top 50 LPGA Instructor and twice Professional of the Year.
Teaching golf is my passion and what I choose to do as I have retired from the business side of the game. Four years teaching at Golftec helped me learn the modern ways of teaching which I have to admit have changed a lot as technology has changed.
In my spare time I spend time with my family and 2 dogs, spend time relaxing at my cabin, hiking, boating, riding motorcycles, I'm a stock market junkie, and of course I love golfing. I look forward to helping you improve your golf game and reach your goals.
Golfing Philosophy:
Juniors: Have fun, start with solid fundamentals, play by the rules, keep improving
Adults: Listen to determine what issues bother the student. Determine the root cause of what is happening, communicate the issue and explain why it is happening, show how to fix it, give drills and homework so they can progress.
---
Ciera Miller | Teaching Professional
ciera@sweetbriargolfclub.com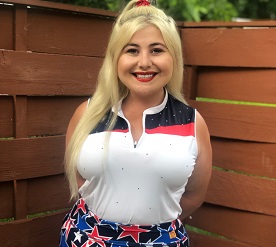 I grew up in Bay Village, Ohio and attended their school system throughout my childhood. I ended up getting involved with golf the summer before my freshman year at Bay High School. I didn't have much knowledge of golf other than the fact my grandfather played golf with Arnold Palmer in High School, but I did make a 48 on my first 9 holes. Come fall tryouts I made the Bay Girls Golf Varsity Team! I played 4 years for the Bay Girls Varsity Team and decided I wanted to pursue golf further after High School.
I attended Eastern Kentucky University and Majored in Marketing with a Concentration of PGA Professional Golf Management and graduated in 2017. I will also become a full Class A PGA Member come May 2021. Since then, I have moved back to Ohio and live in the suburb of Lyndhurst with my Fiancé and our dog, cat and chickens. I have worked all around the Greater Cleveland Area at places such as Avon Oaks Country Club, Columbia Hills Country Club, Shaker Heights Country Club and Catawba Island Golf Club. All of which helped grow my knowledge teaching and how the golf world works!
Teaching Philosophy:
I have truly found my calling in life with growing the game golf to everyone who wants to learn. I have had the privilege of teaching and creating many lessons and clinics to Women, Men and Juniors over the past 5 years at varying skill levels. I really focus on how my student's bodies feel from the beginning to end of their swing as this can play into their limitations. I create each lesson plan according to each student's goals and divide them into steps to get them there. My favorite part about teaching is whether or not the student is a beginner or advanced player, when they finally feel the connection of proper body rotation to impact their confidence for the whole game improves.
---
John Grimm, PGA | Teaching Professional
jgrimm@sweetbriargolfclub.com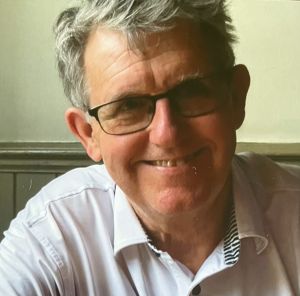 My entire adult life has been in the golf business. I stated as a PGA Apprentice at Chagrin Valley cc in 1974 and was elected to PGA Membership in 1978 and am now a Life Member of the PGA.
In my 45 years of teaching golf I have worked successfully with men,women, seniors, and junior golfers from beginners to accomplished low handicap players. I have also taught many clinics at the clubs where I have worked and adult education and college classes at the University of Akron and Lorain County Community College.
My teaching and coaching also includes high school golf. The schools where I have coached are Westlake, Strongsville, Medina, Copley, and ST. Vincent St Mary in Akron, coaching boys and girls varsity and junior varsity teams.
Teaching Philosophy:
My approach to teaching is straightforward teaching the fundamentals of the swing in the classical tradition and the short game. Drills and training aids are not part of my method as the time spent on drills and with aids is better spent practicing the actual swing the student is working on.
Finally, let me say that I am pleased to be joining the staff at Sweetbriar and am looking forward to meeting and working my new students.
---
Visit the Sweetbriar Driving Range & Practice Green
Time spent at the driving range is a major part in developing your game. Our driving range offers several tees where lessons take place and we also have a large practice green to sharpen your putting skills before or after play.